Arbeite mit mir
Ganzheitliches Körpercoaching bei Rückenschmerzen, chronischen Schmerzen und Stress, Bodywork und Yoga
Was ich anbiete
1-on-1 Sessions
Hi, ich bin Marie und helfe Menschen mit Rückenschmerzen, chronischem Stress chronischen Verspannungen. 
Durch einen körperorientierten Ansatz arbeite ich durch Körperwahrnehmung, Bewegungs- und Haltungsarbeit an einer der Hauptursachen für chronische und sogenannte unspezifische Rückenschmerzen und Verspannungen: Myofaszialen Dysbalancen der Strukturen, Stress und Anspannung im Körper.
Durch Wahrnehmung und Auflösung unserer Muster möchte ich Dich auf deinem Weg begleiten damit Du dich ohne Stress entspannt, schmerzfrei und wohl in deinem eigenen Körper fühlen kannst.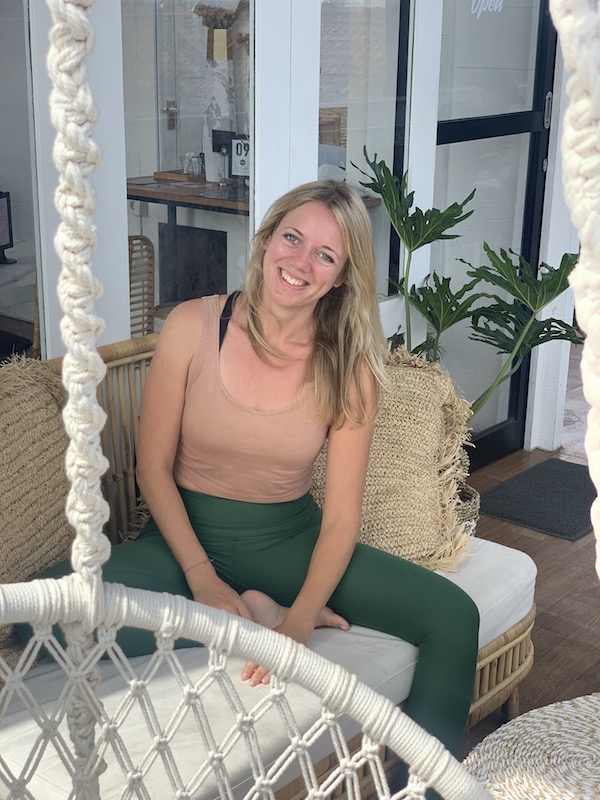 STRUKTURELLE INTEGRATION (SI)
Ich biete manuelle Körperarbeit in Struktureller Integration (SI).
Strukturelle Integration (auch als Rolfing bekannt), ist eine manuelle Körpertherapie gegründet durch Dr. Ida Rolf. Bei der Methode soll der Körper in Beziehung zur Schwerkraft der Erde neu ausgerichtet und in sein natürliches Lot gebracht werden.
Eine Behandlung dauert 60 – 90 Minuten und wird oft in 10-er Reihen angeboten, während der der Körper einmal von den Füßen bis zum Kopf neu ausgerichtet wird. Therapeuten/innen in Struktureller Integration arbeiten manuell mit den Faszien, dem alles umfassenden Bindegewebe im Körper.
REIKI
Reiki (von: Rei = Geist / Seele, ki = Lebensenergie), ist eine alte japanische Heilmethode, die unseren Energiehaushalt wieder harmonisieren soll und damit das Zusammenspiel von Körper, Geist und Seele wieder gestärkt und regeneriert werden kann.
Reiki ist eine sehr sanfte manuelle Methode, die zu einem hohen Grad an Entspannung führt. Die Reiki Behandlungen haben eine Dauer von 45 Minuten.
"Dein Körper ist weiser als du denkst. Wenn du für einen Moment nur Stille erlaubst und beginnst zu FÜHLEN, den subtilen Zeichen deines Körpers zuzuhören die immer da sind und immer da waren – er weiß den Weg zur Heilung".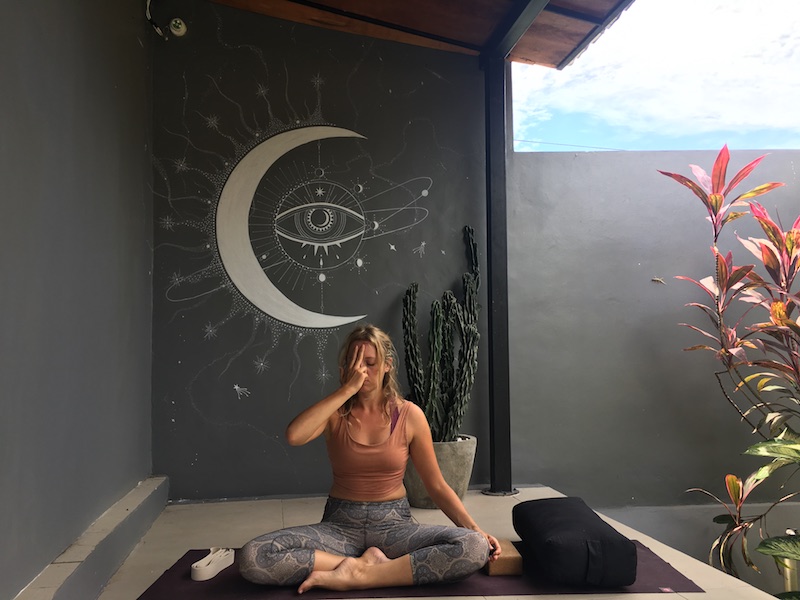 YIN & Vinyasa Yoga
Ich bin ausgebildet in Vinyasa und Yin Yoga (200 hr RYT). Bei Interesse nehme ich Buchungen für Einzelunterricht, sowie Gruppenunterricht in Vinyasa und Yin Yoga an.  
STIMMEN ZU MEINER ARBEIT (DE/ENG)
No question about it, Marie is a wonderful yoga teacher and bodyworker. Marie was one of the yoga teachers on a digital nomad retreat I attended. I had the pleasure to attend her classes for a month. And I loved each and every one of them. She guides students of every level in their practices with clear and kind instructions. She does this in an authentic way, so her compassionate, warm hearted, loving personality shines through. One morning I woke up in pain barely able to move and lift my arm. Marie worked her magic on my neck, back and arms. The pain lessened in intensity almost immediately, and the next day I had some movement back in my arm too. Thank you Marie for you teachings and healing hands. 
Lara, Yoga Teacher & Online Entrepreneur
Marie is a compassionate, thoughtful and sensitive yoga teacher who has the needs of her students in mind at all times. Her classes are wonderfully multisensory, taking care of everyone in the room holistically. Marie has a thorough understanding of yoga practice and anatomy and is able to explain techniques in a way that is accessible to everyone. She guides her students through asanas in a supportive way, giving individual adjustments where she sees these may be helpful. I've thoroughly enjoyed all of Marie's yoga classes, and always end the practice with a deep feeling of peace and contentment. Thank you Marie
Lisa Forbes, Plant-Based Chef
My neck and shoulders were so tense after doing desk work for a couple of weeks. I am a yoga teacher and even yoga wasn't up for the job. So I booked a myofascial release massage with Marie and she helped me beyond my expectations! Marie has a very kind and soft personality and she has hands of gold. After the massage I was relaxed and my neck and shoulders feel so much better now!
Maries Vinyasa classes are a perfect mixture of challenging yourself and relaxing your body. I absolutely loved the peaceful vibes she gives her classes, with her soft and sweet voice. Her creative Vinyasa flow allowed me to completely relax my body and my mind. Afterwards I felt like I was floating on a cloud.
Elke Sanders, Yoga & Meditation Teacher
I had the chance to get to know Marie during a four-week coworking and coliving retreat in Germany where she taught yoga with great passion and guided morning meditations. Her lessons were a calm but powerful start to exciting and eventful days: Always very well thought through and responding perfectly to the needs of digital natives who tend to spend too much time in front of computer screens. Marie has a wonderful aura that shines with confidence and optimism and energizes those surrounding her! I can't wait to see her succeed in future projects and am already happy for all those souls out there that she's going to touch with her compassion and love!"
Birthe Menke